FAT S.r.l.
Via Alcide De Gasperi
24048 Treviolo (BG)
Tel: +39 035 200 380
Fax: +39 035 200 511
P.Iva: 01018050169
E-mail: info@fat-srl.com

Cap. Sociale 50.490 Euro Int. Vers.
Registro Imprese 01018050169
Numero REA; 210591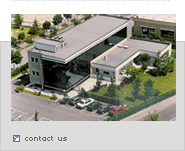 Agency for ITALY
AIGLE MACCHINE S.r.l.
www.aigle.it

Flocking plants;
Coating plants;
Coagulation plants;
Lamination plants;
Finishing lines.

ARIOLI S.p.a.
www.arioli.biz

Steamers for printing;
Steamers for sampling;
Steamers for digital printing;
Washing machines after printing;
Loop dryers;
Conveyor dryers;
Polymerizing machines.

LAFER S.p.a.
www.laferspa.com

Raising machines;
Shearing machines;
Sueding machines with roller;
Brush sueding machines for open fabric;
Brush sueding machines for tubular fabric;
Felt compactors for open fabric;
Felt compactors for tubular fabric;
Vacuum dryers;
Tumblers.

LAIP S.r.l.
www.laip.it

Machines for rope dyeing;
Jet;
Atmospherical and high temperature overflows;
Machines for dyeing on rope form, knitted and woven fabric;
Universal machines for dyeing and bleaching textile fiberS in cones, tops, tow, bumps and stock;
Lab and sampling machines.

NORDIMPIANTI S.a.s.

Treatment of aerial emissions;
Water treatment plants for the textile industry waste waters.

REGGIANI MACCHINE S.p.a.
www.reggianimacchine.it

Digital textile printing machines;
Rotary printing machines;
Flat printing machines;
Rameuse/pre-drying machines;
After printing dryers;
Sampling tables.

Agency for ITALY and WORLD