FAT S.r.l.
Via Alcide De Gasperi
24048 Treviolo (BG)
Tel: +39 035 200 380
Fax: +39 035 200 511
P.Iva: 01018050169
E-mail: info@fat-srl.com

Cap. Sociale 50.490 Euro Int. Vers.
Registro Imprese 01018050169
Numero REA; 210591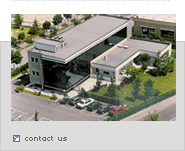 Resales for ITALY and WORLD
DV S.r.l.
www.dvoptic.it

Laser engraving machines for textile nickel screens;
Spectrophotometers.

TREEPAINT SOFTWARE S.r.l.
www.treepaint.it

Module for creating and retouching images;

M

odule for the generation of colour variants;

Module for the separation of colours tones and the generation of silk-screen printed films;

The tool-creation of recipes for production in Dyeworks and / Printworks;

Remote-controlled colour reproduction and communication;

Virtual application of pattern.